the path

KENNY DUNKAN
JENNIFER and KEVIN McCOY
DAMJANSKI

at Photofairs 2023
booth #248

Javits Center, New York City


September 7 -10, 2023

<![if !supportLineBreakNewLine]>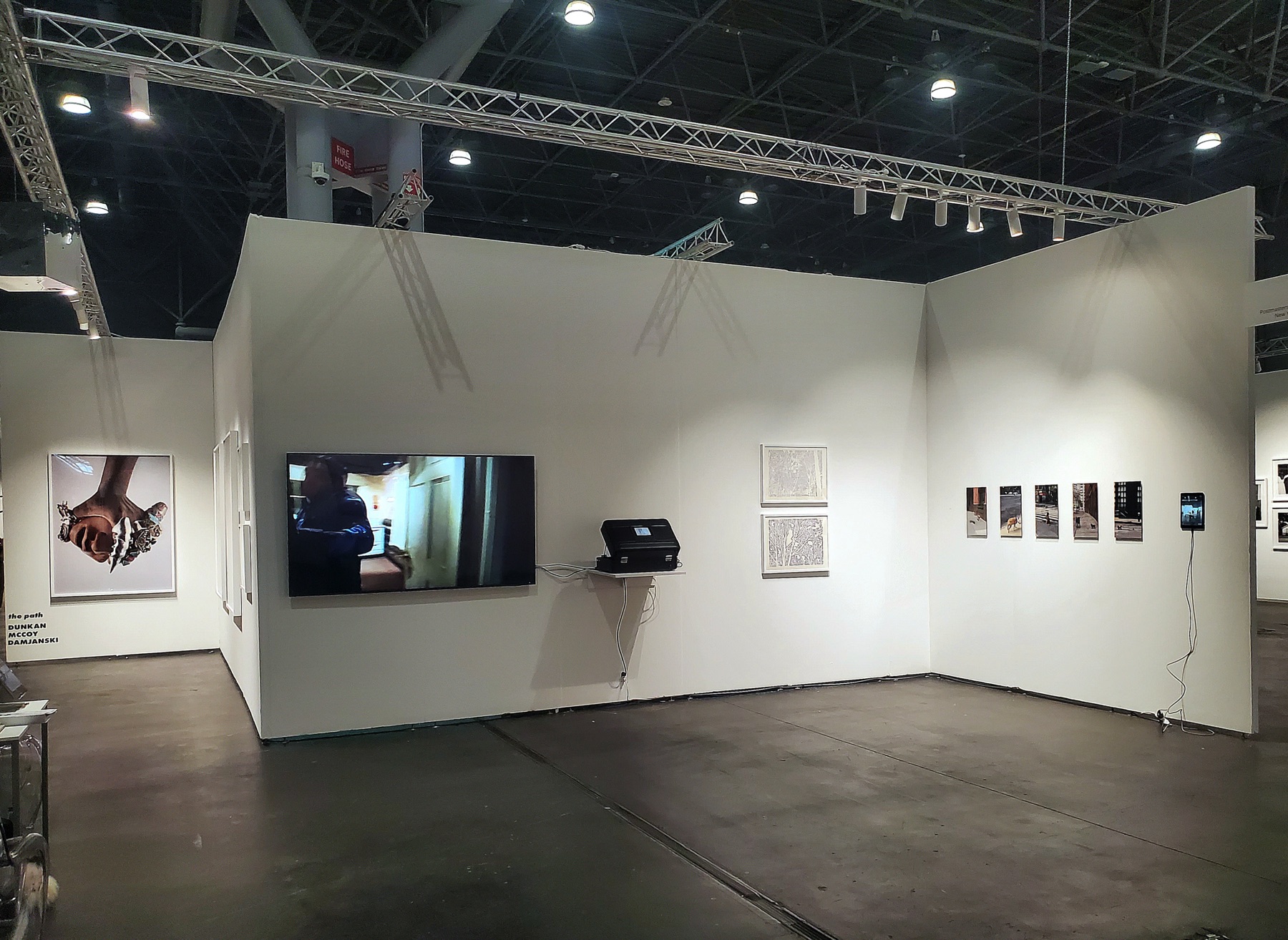 For the inaugural PHOTOFAIRS New York 2023 Postmasters Gallery (Postmasters 5.0) presents THE PATH. Reflecting on the fundamental premise of the fair to extend traditional photography into subsequent formats of digital media we have created a show capsule of art by KENNY DUNKAN, JENNIFER and KEVIN McCOY and DAMJANSKI, the artists whose works reflect our time by both content and format. Through their key works - vintage and brand new - we offer the linear narrative of technology assisted image making from traditional photographs to video to digital software/hardware generative artworks to AI assisted apps and plotter drawings with a machine recreating photographic files.

KENNY DUNKAN
Based in Paris Kenny Dunkan was born in 1989 in Guadeloupe. His practice is greatly influenced by his upbringing in multiform Caribbean culture, which itself synthesizes a melange of influences from African history and colonialism. The ideas of nature and culture, history and present, ritual and heritage, oppression and resistance, violence and protection, intimacy and vulnerability, the sacred, the mystical, and the mundane, are all seamlessly folded into Dunkan's art. Juggling assimilation and otherness, his view and treatment of identity is not a simplistic or linear one, but rather a rich accumulation of ideologies, cultures, and collective and personal experiences.
The body is integral to all Dunkan's artworks.
Photographs depict his hair, his hands, or his whole body wedged between two elements of a modernist sectional sofa.
The videos explore a movement of a body in various contexts or rituals, and trace the artist's connections between body, spirit, and place. Expansive and complex, UDRIVINMECRAZ, 2014 has the artist performing a dance inspired by his Caribbean heritage under the Eiffel Tower. It is as much an homage to Black souvenir sellers, low class citizens of France, unassimilated and sometimes perceived as exotic attractions.

JENNIFER and KEVIN MCCOY
Jennifer and Kevin McCoy, who have worked collaboratively since early 2000, present Horror Chase, 2002.
Kevin McCoy is also widely recognized for creating the first art NFT in 2014.
Newly remastered into 4K, Horror Chase is based on the climactic chase sequence from the film, "Evil Dead 2" re-enacted on a custom stage set. Each shot is digitized individually and processed by a custom computer program that selects clips randomly. The chase becomes a continuously variable incarnation of an endless - and futile - escape attempt.
The images are projected on a cinematic scale, and the computer hardware is installed in a black briefcase which forms a part of the installation. Given the recent explosion of interest in generative art, the McCoy's piece may be one of the earliest examples of algorithmically created cinematic footage - a software/hardware combination of object and projection.
McCoys are also exhibiting the series of plotter drawings based on digital images of nature and executed in ballpoint pen on paper. A new-tech tool, custom built by Kevin McCoy produces stunning works on paper, each created by kilometers-long dense lines. The video of the machine at work bookends the presentation: new tech auto-drawing with the most traditional output.

DAMJANSKI
Damjanski presents two apps.
Bye, Bye Camera, 2020, is an AI-powered camera for the post-human era, which automatically removes people from any photograph taken with the app. The tool digitally detects and erases body shapes, but keeps human traces like shadows. The app is on view along with photographic prints of Post Human Dog, 2020, his pandemic-time series of dogs on their leashes, with humans effectively 'disappeared' out of the image and context.
Damjanski's Napster, 2023 is represented in the booth by the specially printed pillows with a QR code accessing the app. Napster is an Augmented Reality iPhone app that allows users to explore their surroundings to select a cozy spot for Damjanski to take a virtual nap. It reveals potential nap locations for Damjanski by placing a 3D model of the artist sleeping in the space.
Damjanski is a widely recognized digital artist who calls himself an 'artist living in a browser'. Concerned with themes of power, poetry and participation, he had been exploring the concept of apps as artworks since 2008.
BONUS - a UFO in our booth A mysterious non-artwork addition, a mirrored cube with small holes drilled into its four sides, hovers above the artworks. The cube's surface reflects its surroundings and perhaps suggests a camera obscura. A metaphorical stand-in for photographic processes.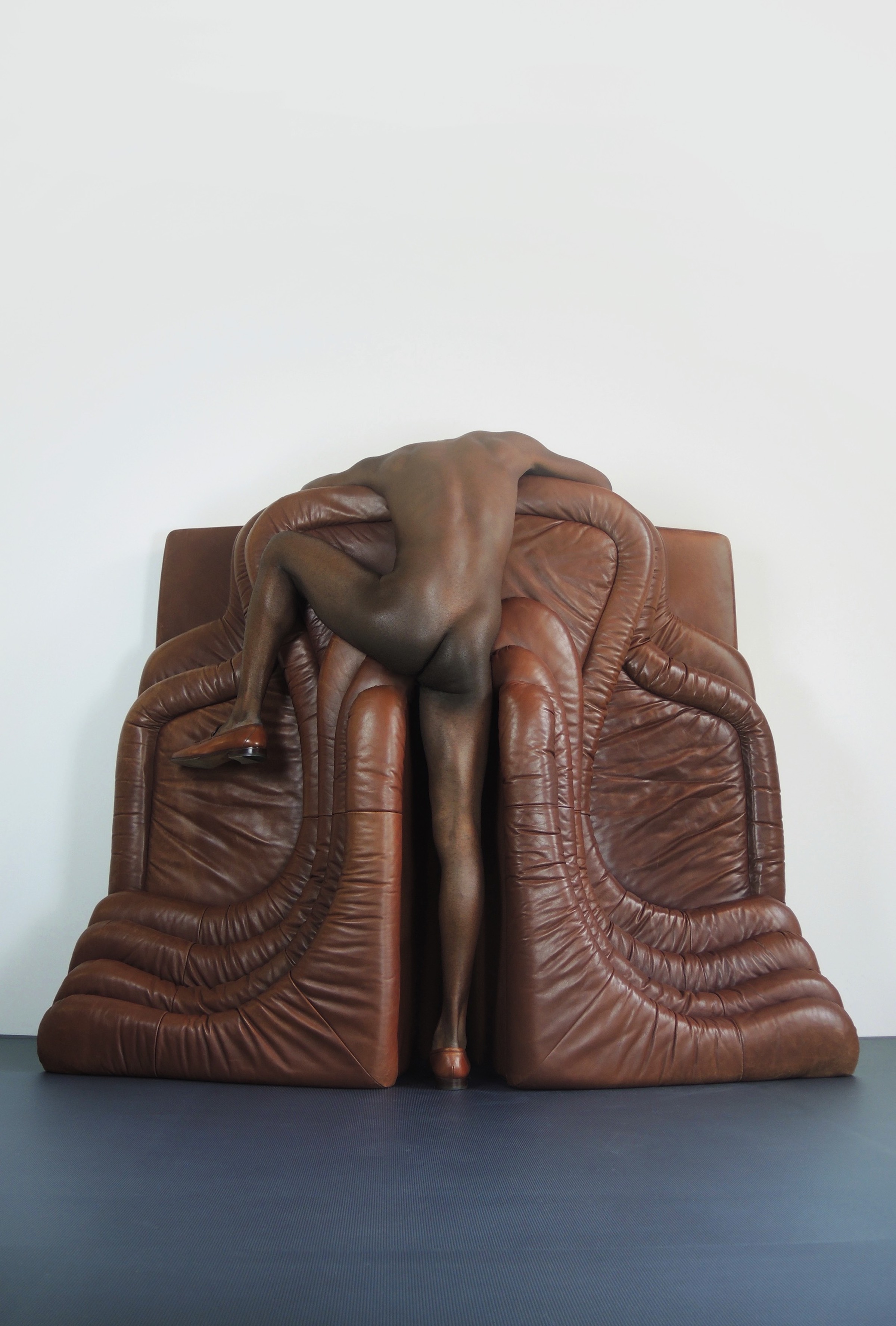 KENNY DUNKAN
AFFINITIES ARE MIRACLES, 2019
digital print
59 x 43.2 x 2 inches
110 x 150 x 5 cm
edition of 5 + 1 AP (#4/5)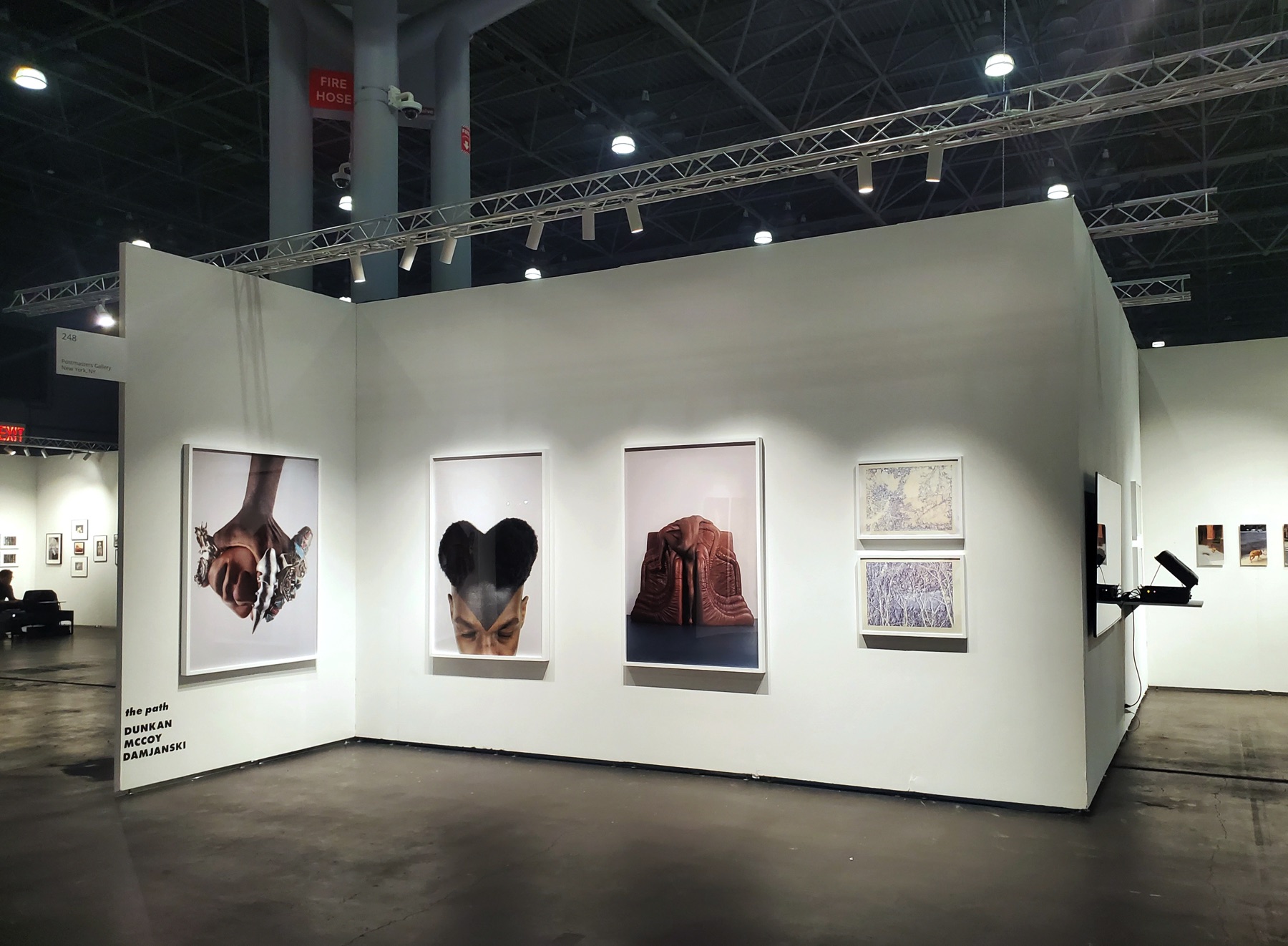 installation view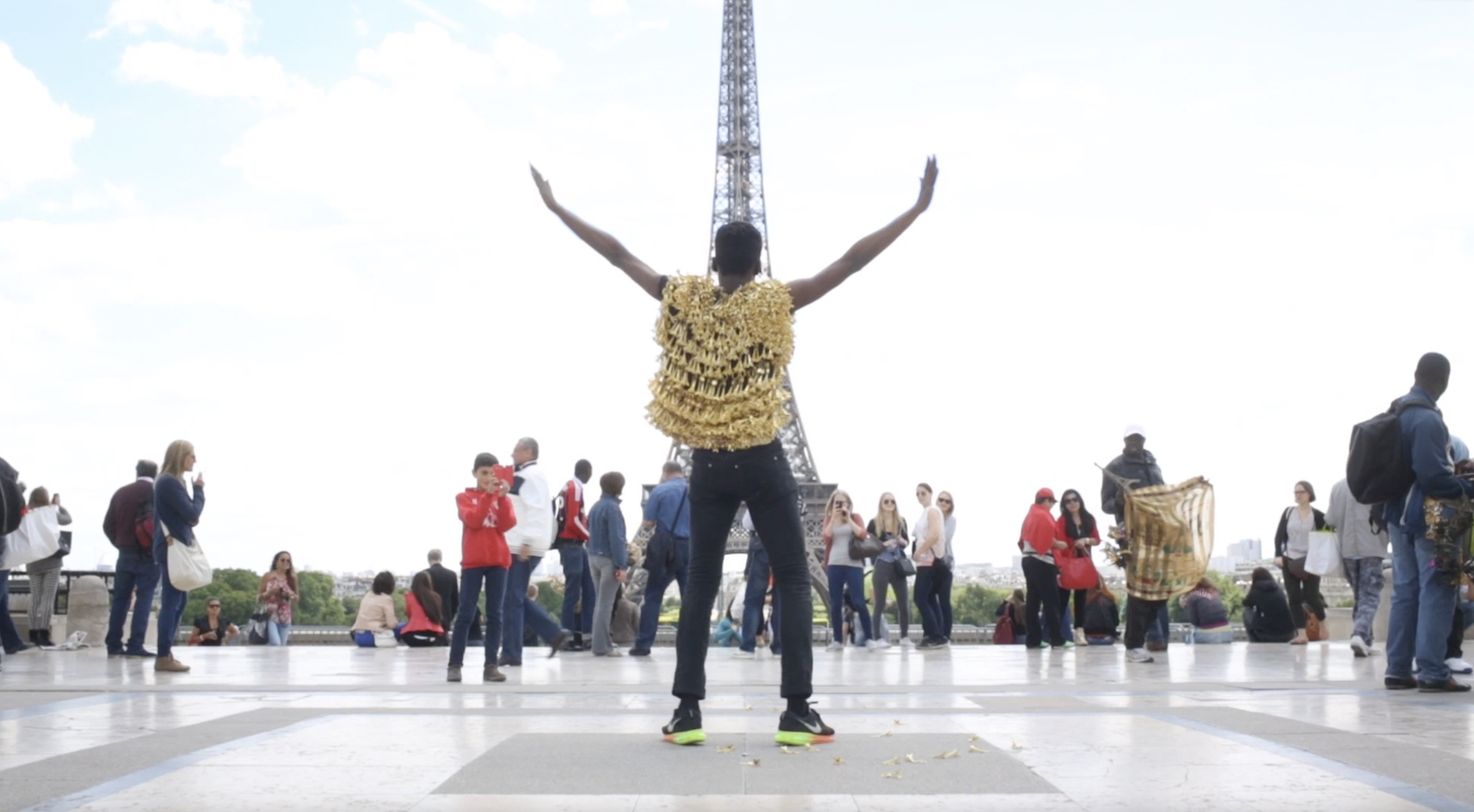 KENNY DUNKAN
UDRIVINMECRAZ, 2014
single channel video, color + sound
running time: 8:34 minutes
edition of 3 + 2 AP)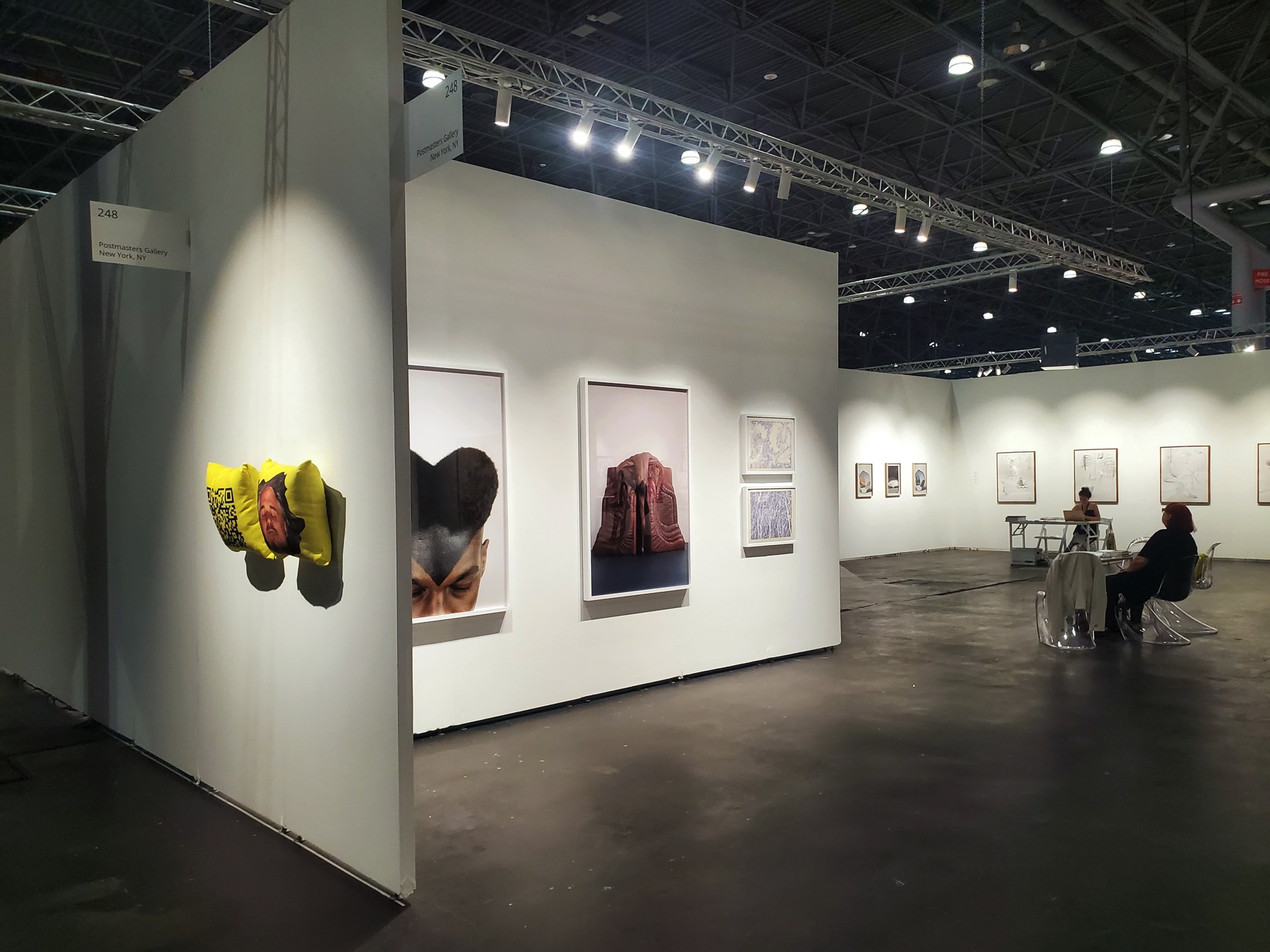 installation view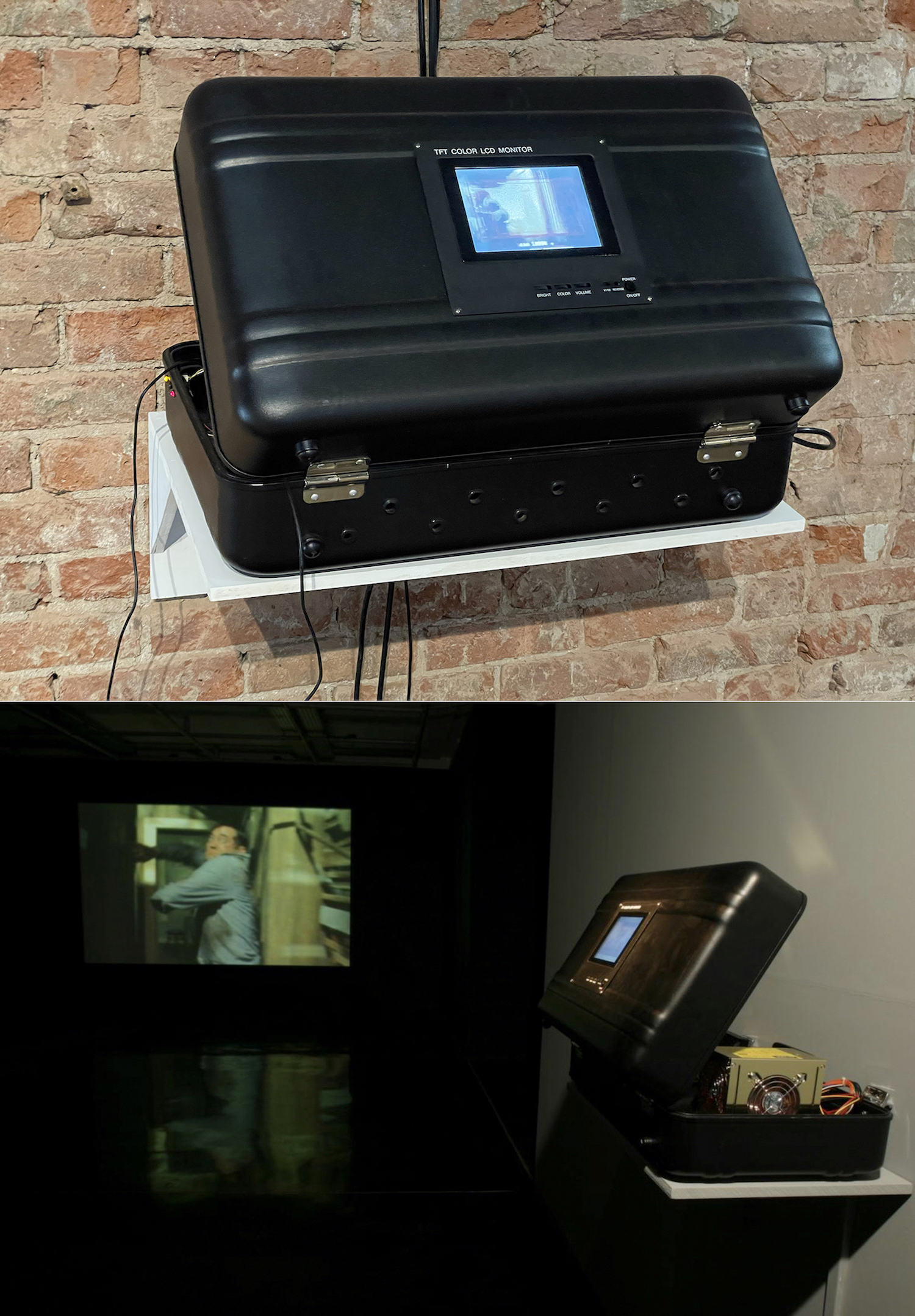 JENNIFER AND KEVIN MCCOY
Horror Chase, 2002
installation with custom software 20 x 22 x 20 inches (projection, dimensions variable)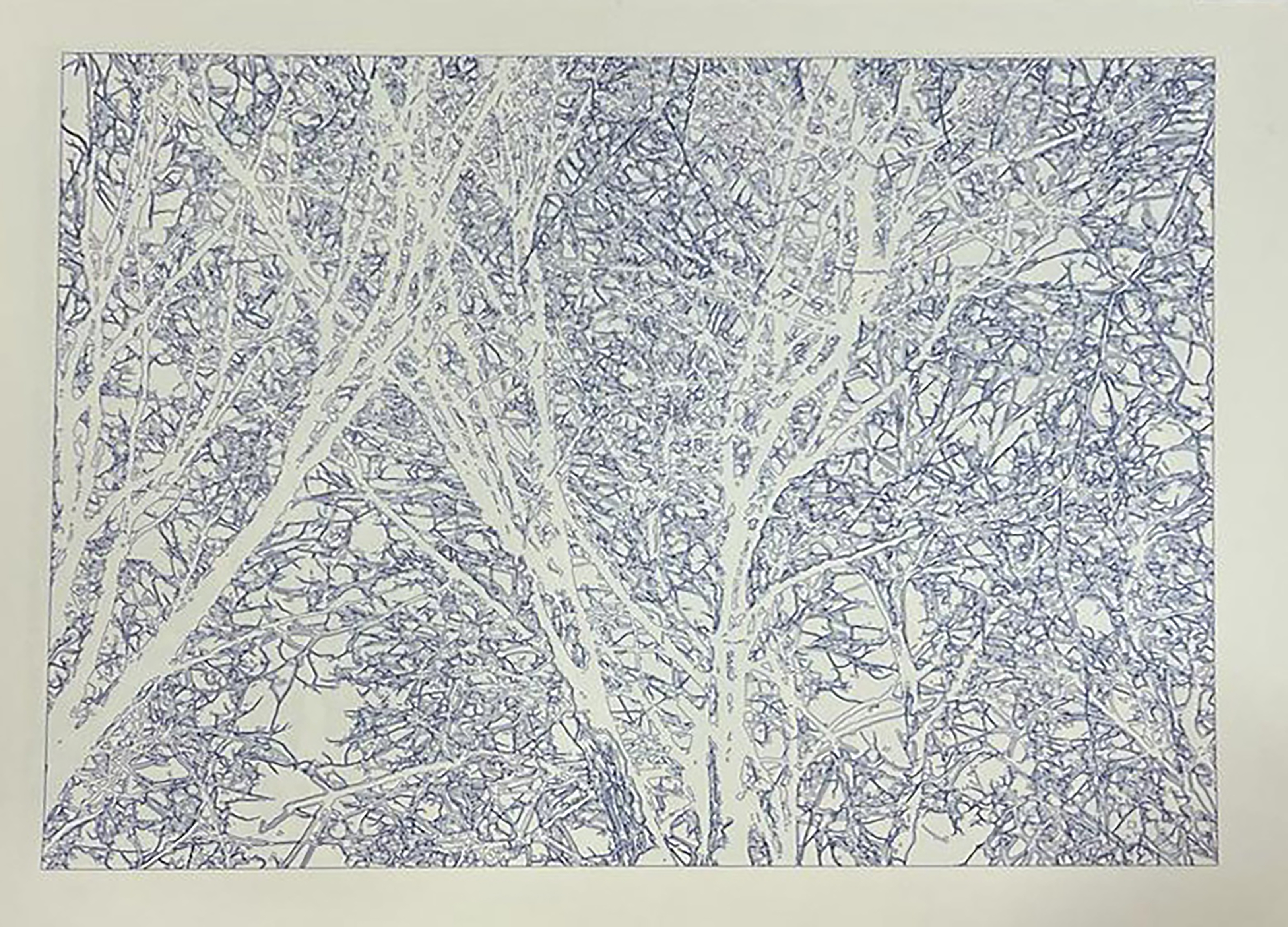 JENNIFER AND KEVIN MCCOY
Untitled 2 (trees), 2022
ballpoint pen on paper plotter drawing
18 x 24 in
45.7 x 61 cm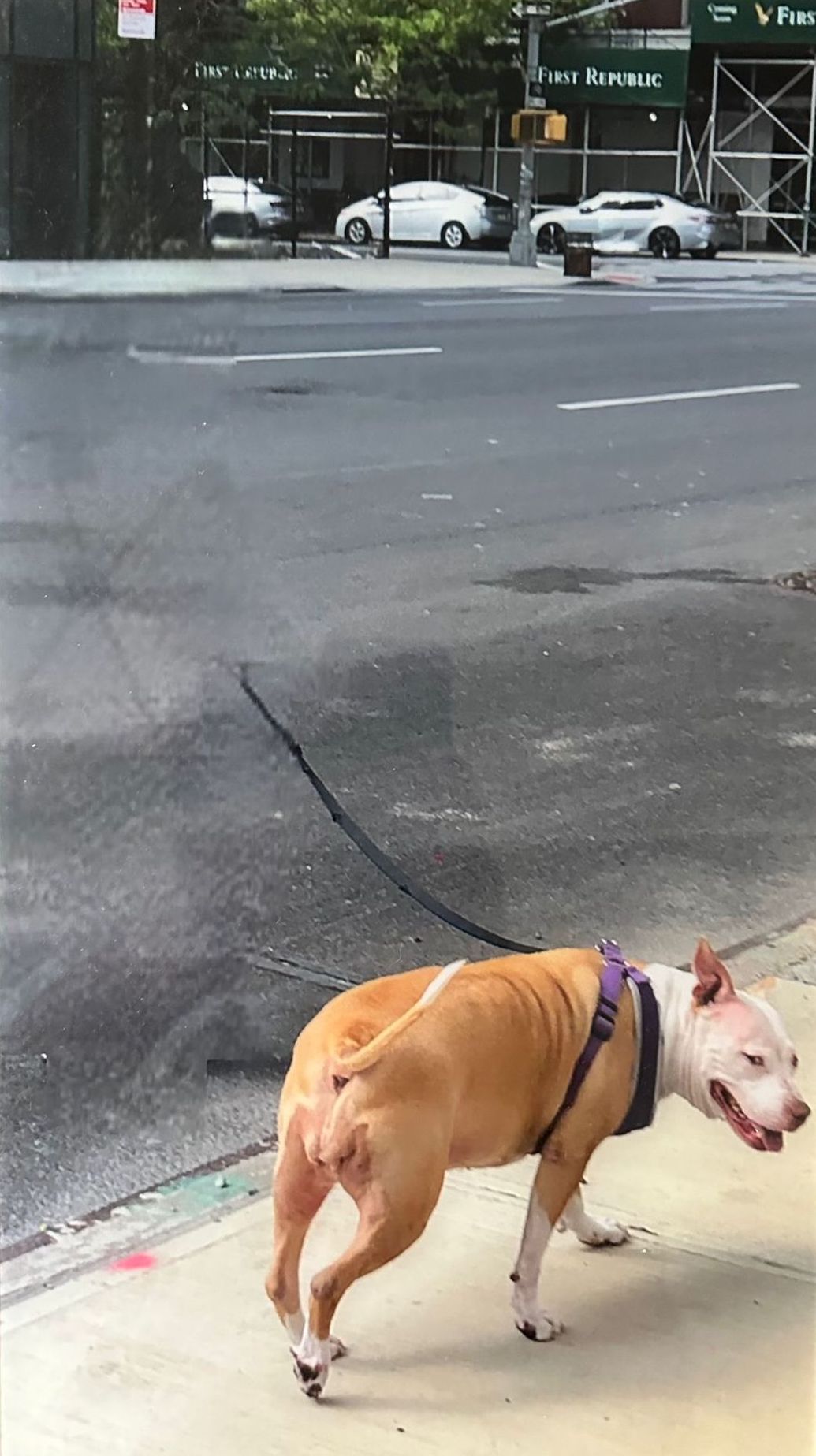 DAMJANSKI
Post Human Dog - Einstein, 2020
digital print
15 3/4 x 8 7/8 in
40 x 22.5 cm
edition of 3 plus 1 AP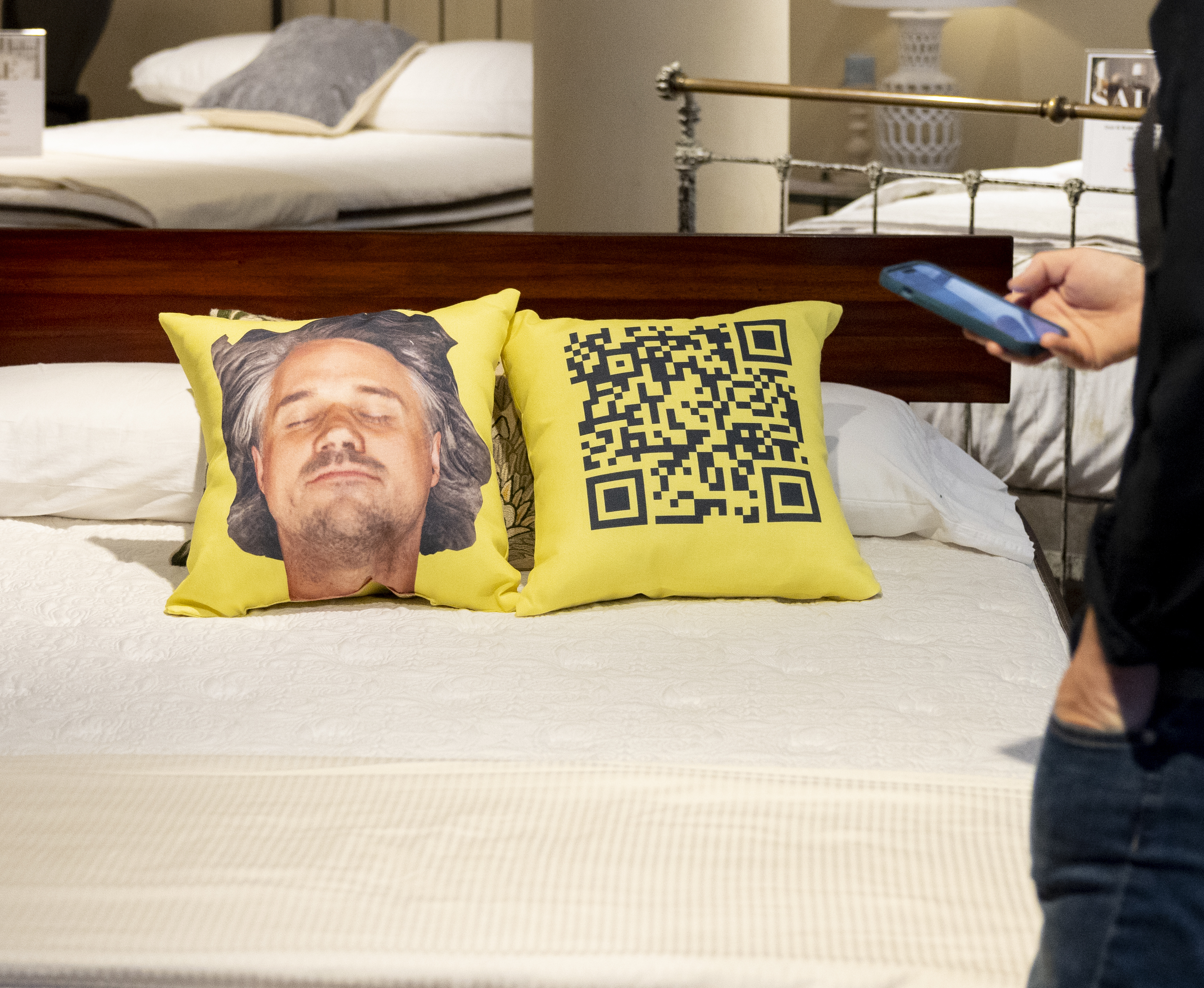 DAMJANSKI
pillows with QR code to the "Napster" iphone app
digital print