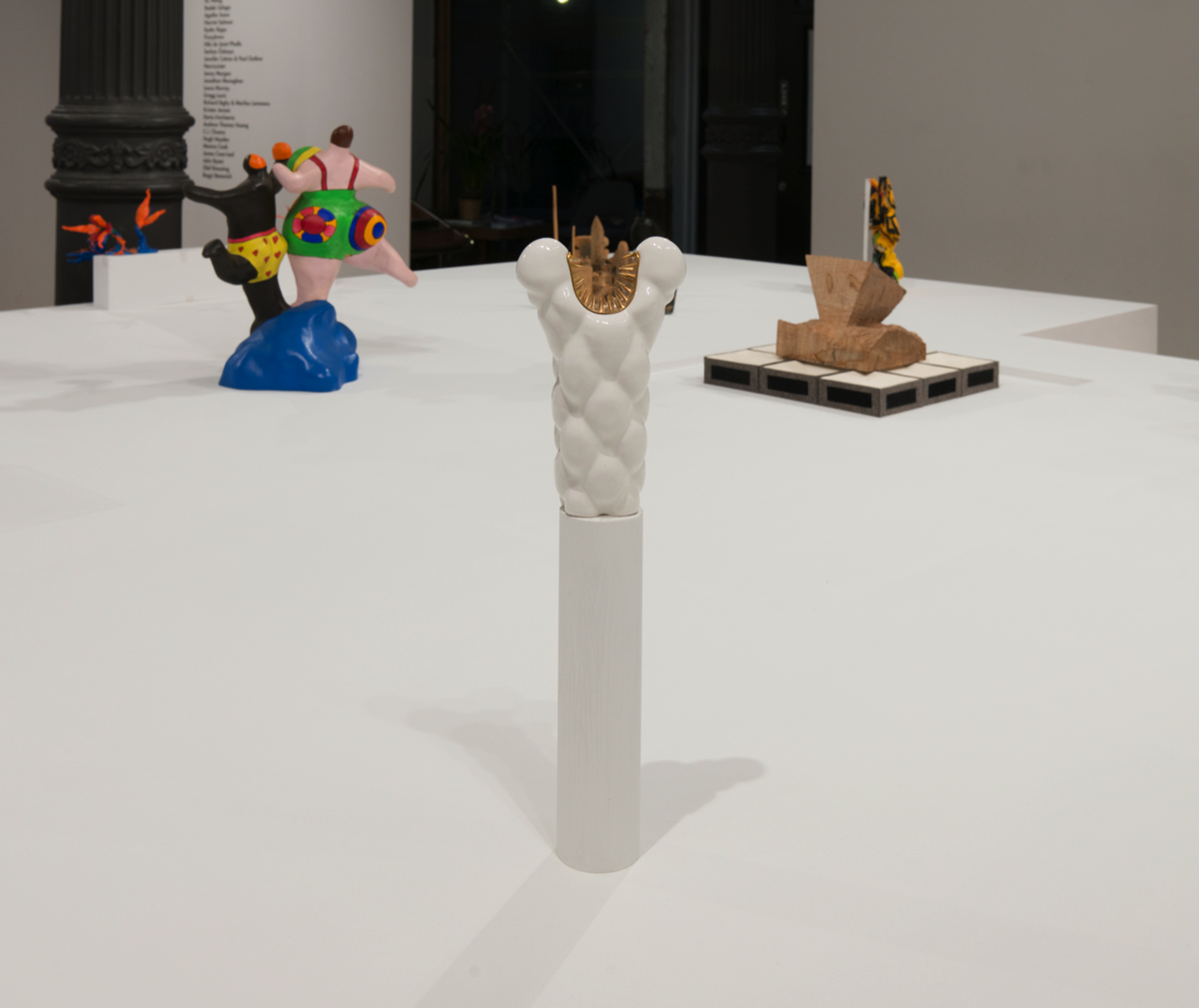 Jonathan Monaghan
Roy
2015
3D printed porcelain, 3D printed 18K gold plated brass
4.6 x 2.5 x 7.5 inches
edition 4 of 5 + 1 AP


Roy comes from the Animus series of sculptures, which evoke animals entombed in
ornamented couch-like skins. Agnus Dei (After Zurbarán)derives its form from a 1635
painting by Francisco de Zurbarán of a bound lamb. Rendered life-size in marble and
with a luxurious leather-like skin, the piece conjures notions of a kind of bondage by
technology and materialism.