RE-NEW

NICOLA VERLATO
WOLFGANG STAEHLE
SIGNE PIERCE
CHRISTIAN REX VAN MINNEN
DAVID HUMPHREY
ALESSANDRO GIANN╠
KENNY DUNKAN

November 20 – January 17, 2020
PostmastersROMA, Via Crescimbeni 11, Rome, 00184 Italy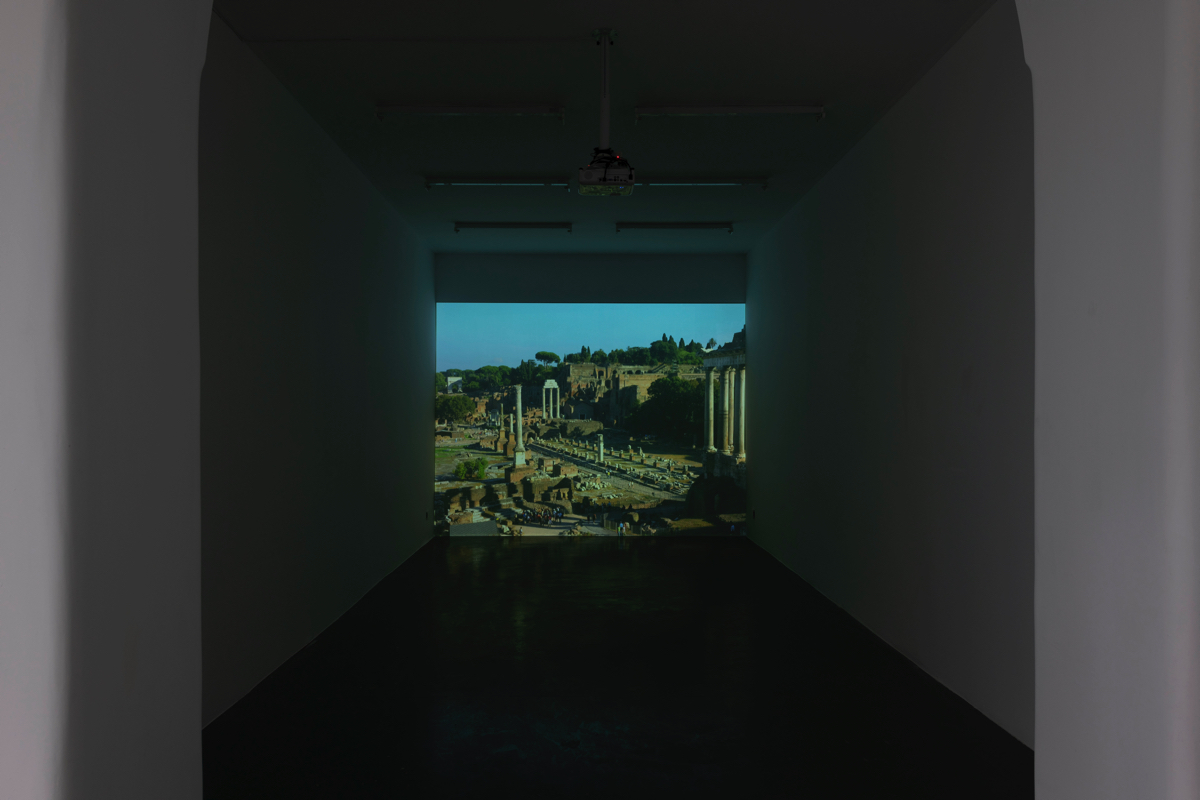 PostmastersROMA is pleased to announce a group exhibition Re-New with Nicola Verlato, Wolfgang Staehle, Signe Pierce, Christian Rex van Minnen, David Humphrey, Alessandro Gianný and Kenny Dunkan. Each work in the show, infused with contemporary technologies and concepts, revisits classical fields of religion, mythology and philosophy. By modernising the Ancient, the past and the present converge and give life to new contemporary forms and perspectives. Following Signe Pierce's philosophy: It's more about the embracing of myth and magic, and using art history as a compass to help us point in the directions of the future.

Nicola Verlato combining classical painting techniques with CGI and 3D modeling/gaming software, creates perfectly shaped mythical figures such as Actaeon suspended in a black void. The pioneer in the realm of technology and art since the 80s, Wolfgang Staehle, presents Forum Romanum (September 15, 2007) from his Matter of Time series. The artist gives us the opportunity to simultaneously experience the current moment in synch with the past.

Signe Pierce describes herself as a 'Reality Artist', and considers her lived experiences to serve as both a canvas and a reflection of hyperreality. Directly derived from Pierce's Neon Renaissance philosophy, her works embrace the ephemeral plasticity of time and life through light, color and movement.

Christian Rex van Minnen's hyper-surreal Caput Mortuum: Alas, Pu$$y Bold Men Babylon is a portrait of a half-human half-jelly raspberry provoking anxiety and reflection upon the complexity of emptiness of our time, painted with Renaissance techniques of layering and glazing.

David Humphrey through his methodology of approaching daily experience, banalises the heroic and historical symbol of Rome, the mythical Lion Attacking the Horse by rendering the two much more quotidian and un-heroic than the original Hellenistic sculpture. Alessandro Gianný collects various aesthetic fragments and historical symbols from the web and social networks to twist them into new kaleidoscopic, digitised and abstractified forms, denouncing their piety. In his once censored video in Rome, Kenny Dunkan wrestles with the concept of sacrality and triviality by licking the image of Pope Francis off of a lollipop.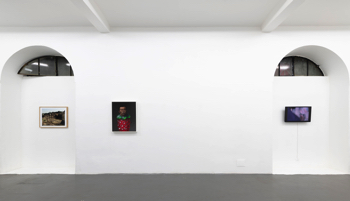 RE-NEW
2019
installation view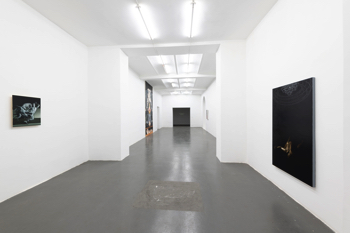 RE-NEW
2019
installation view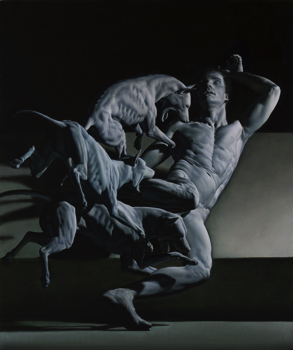 NICOLA VERLATO
Atteone
2019
oil on board
23.5 x 19.5 inches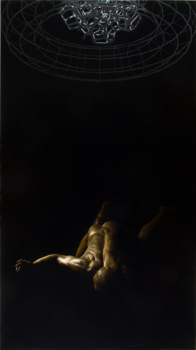 NICOLA VERLATO
Falling
2017
oil on linen
36 x 64 inches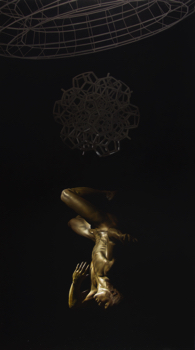 NICOLA VERLATO
Falling
2017
oil on linen
36 x 64 inches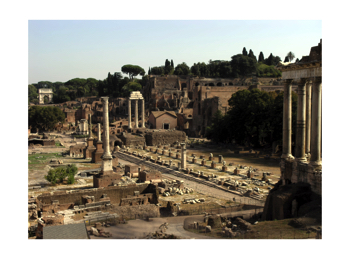 WOLFGANG STAEHLE
Forum Romanum
2007
photograph
23.5 x 31.5 inches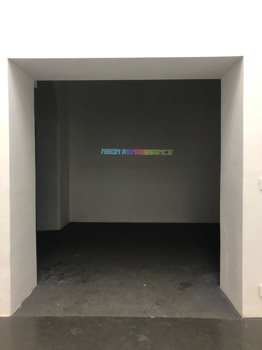 SIGNE PIERCE
NEON RENAISSANCE
2019
single channel video, color
running time: 5 minutes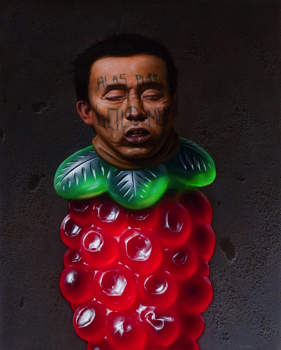 CHRISTIAN REX VAN MINNEN
Caput Mortuum: Alas, Pu$$y Bold Men Babylon
2017
oil on cavas
76 x 61 inches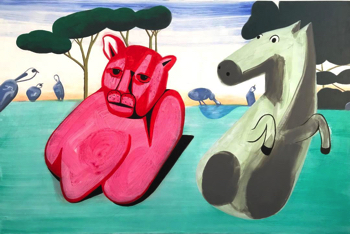 DAVID HUMPHREY
Animals on the Lawn
2019
acrylic on canvas
39.5 x 59.5 inches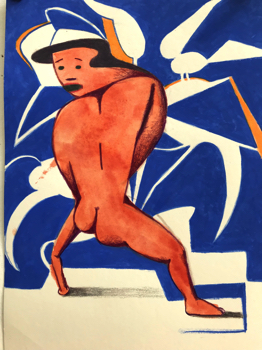 DAVID HUMPHREY
Before the Plant
2019
watercolor on paper
11 x 6 inches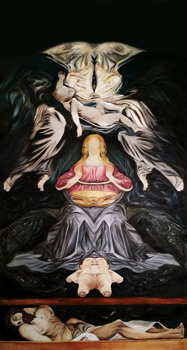 ALESSANDRO GIANN╠
MAETERNIT└
2018
oil on canvas
161 x 82.5 inches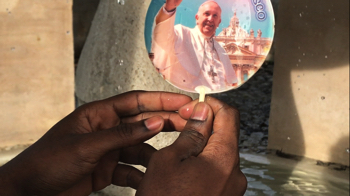 KENNY DUNKAN
Lollipope
2016
single channel video, color + sound
running time: 3:42