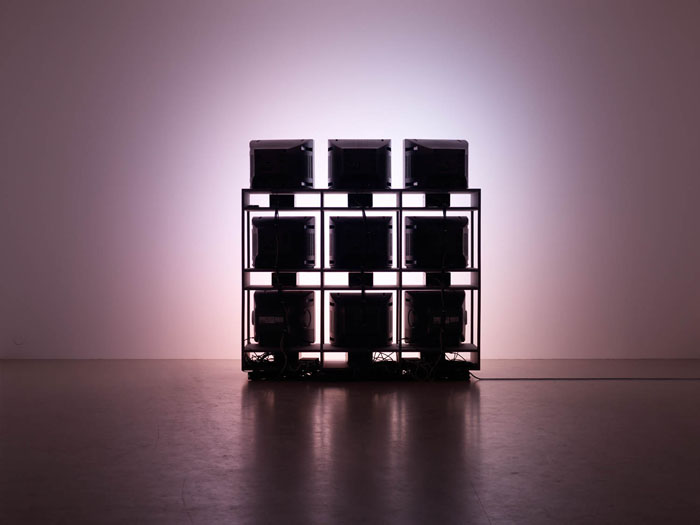 Spencer Finch
West (Sunset in My Motel Room, Monument Valley, January 26, 2007, 5:36-6:06 PM), 2007
9 channel synchronized video installation with 9 TV monitors
running time: 31 minutes 5 seconds
dimensions variable, shelf unit 81 x 29 x 72 inches
edition of 3 - includes a set of 30 prints (not shown)
I traveled to Monument Valley in Utah, where many of John Ford's Western's were filmed, and measured the color and intensity of light as it changed during the day in my motel room, which looked out to the north to the valley. When I returned to the studio I took the film "The Searchers" apart into thousands of different still images, and measured the color and intensity of each one as I projected it onto the studio wall. I then combined groupings of nine images in a sequence to precisely re-create the changing light that I recorded on the motel room wall for 30 minutes as the sun went down. This is the light that is projected on the gallery wall.